Πλατεία is the Greek word for town square. In traditional villages, plateias are the central places for feasts, celebrations, and events. Here at Plateia, we want our guests to come together and experience the hospitality of the Greek culture with the taste of the Mediterranean.
Along with the energy of a bustling bar, our restaurant brings the Mediterranean cuisine's sophistication and charisma to Glenview's dining scene.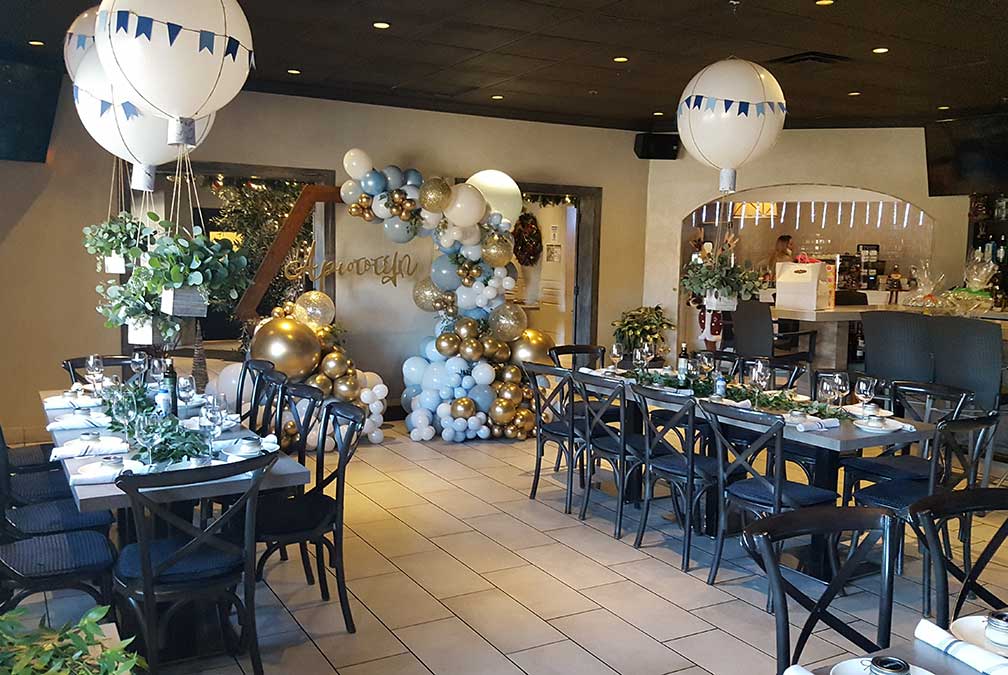 Have your next event at Plateia! We offer our space for your occasion making everything look just right.
SAFELY SERVING COMMUNITIES
Plateia is now open for indoor dining, we are committed to the health and safety of all of our customers and our incredible Plateia Team Members.

Learn more about our COVID-19 precautions!